Discover the secrets of witches and demons and roleplay your character as you wish.
About
Demonheart is a visual novel in a dark fantasy world full of intrigue, deception and betrayal. The main character's personality is completely up to the player thanks to extensive dialog choices.
Features
Immersive conversations with multiple choices
Female protagonist
Friendships, romances or love-hate relationships (2 male and 1 female romance options)
Unique dark fantasy world with its own lore
Intrigue and betrayal
Grey morality
Replay value

Story
Bright is a young woman from a small, peaceful town. Dark times have come for her family, but luckily, she has the favor of the famous healer-witch Orchid. Benevolent, calm and beloved by all, Orchid hides dark secrets that Bright begins to uncover.
Bright is drawn into a world of darkness and treachery. It seems she can never be alone again - for a powerful demonic presence has taken an interest in her activities, and his voice enters her mind at the most inappropriate times.
There are also others who play a significant role in Bright's new life... Ari, a young apprentice witch seduced by bad influences. She tries to be friendly, even though she knows Bright is meant to be her enemy... or is she? And Sir Brash, a notorious evil knight who develops a soft spot for Bright, but has a rather special way of showing affection.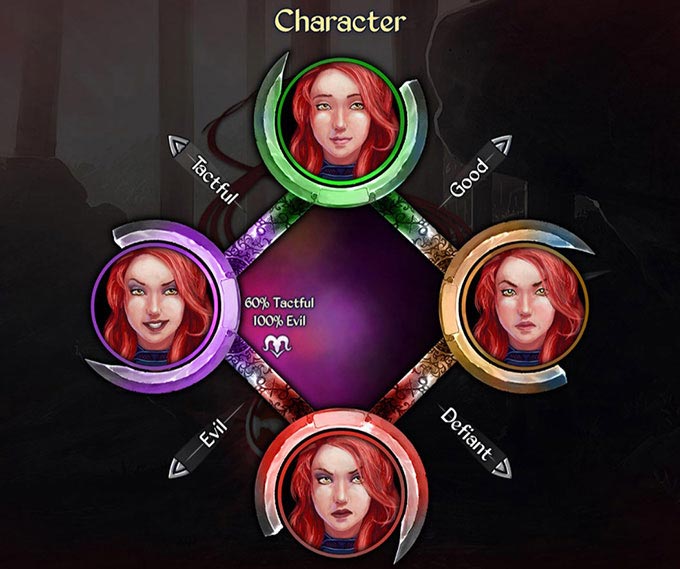 Screenshots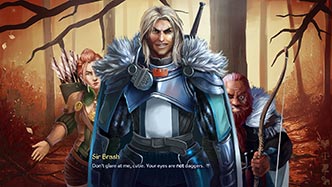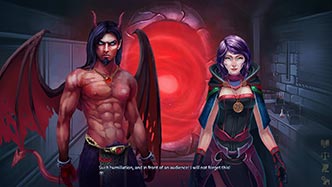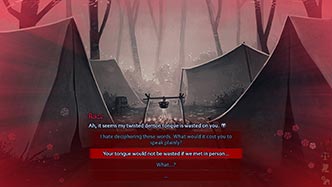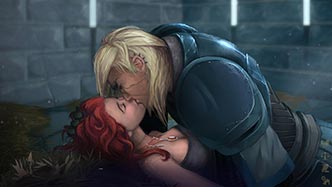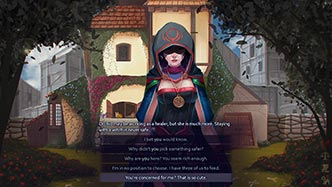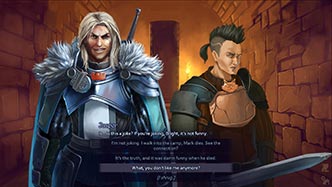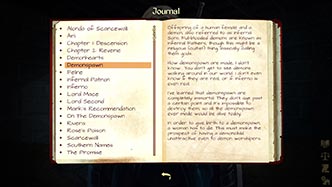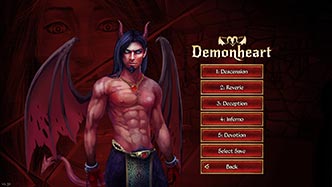 Get Demonheart for PC and Mac
Find all Rolling Crown games on itch.io:

Get Demonheart on Steam: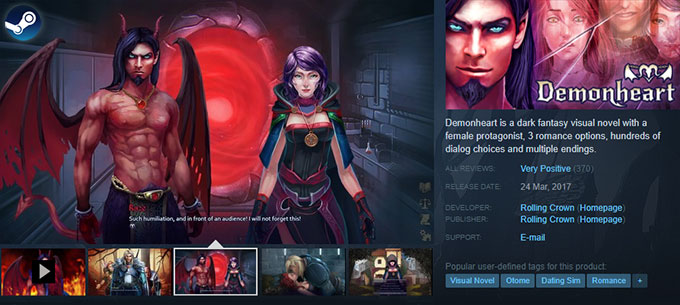 Get Demonheart: Hunters on Steam: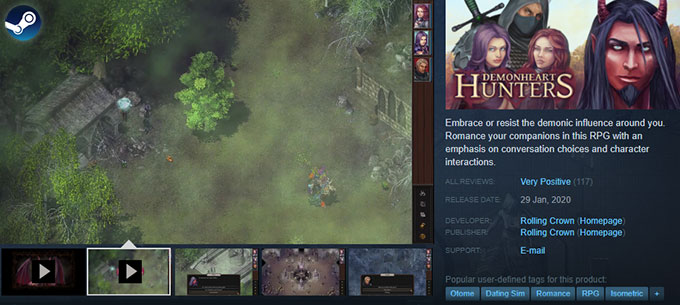 New - Demonheart Mobile
Take your favorite bad guys on a picnic! Demonheart is now available for iPhone and Android!
Get it on App Store and Google Play!